Posts Tagged 'experimentation'
In a sane world, everyone involved would be dragged to a tribunal for endangering humanity.
From 2015:
So, this is common knowledge for half a decade (among virologists).
Professor Francis Boyle was 100% correct about "gain of function" with (mad) scientists actively trying to make coronaviruses MORE dangerous.
Explain why this isn't illegal biological weapons experimentation? Someone? Is there no enforcement mechanism to stop this?
Nov. 2015:
---
Figure 1: SARS-like viruses replicate in human airway cells and produce in vivo pathogenesis.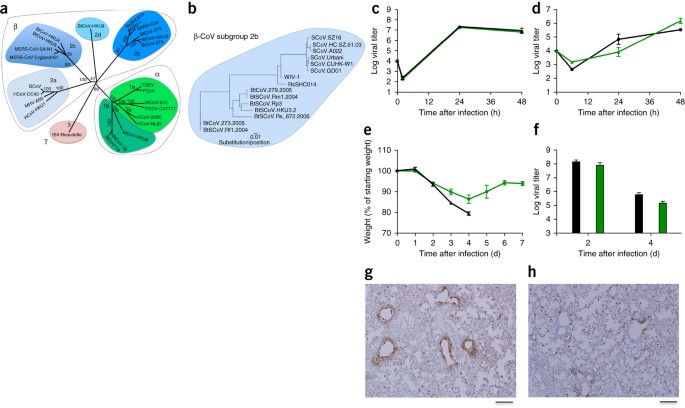 ---
"On the basis of these findings, we synthetically re-derived an infectious full-length SHC014 recombinant virus and demonstrate robust viral replication both in vitro and in vivo. "
They created a new infectious coronavirus in a laboratory. They bragged about it.
The "potential for human emergence" is THEM!
A familiar name:
Shi Zhengli

She is a researcher at the Wuhan Institute of Virology (WIV), which is part of the Chinese Academy of Sciences (CAS). Shi and her colleague Cui Jie found that the SARS virus originated in bats.